We've all seen them walking our neighborhoods. The signs. The godforsaken virtue-signaling eyesores littering suburban yards boasting in vibrant rainbow colors how their owners are morally-superior. 

You hate them. We hate them. Everyone hates them.

Now you can fight back with your own mischievous, yet erudite sign of your own. They're high quality coroplast signs with H posts from Designs Justice.

Let's joyfully defend civilization together with a smile, a little sass, and with the due respect our neighbors and complex social problems deserve.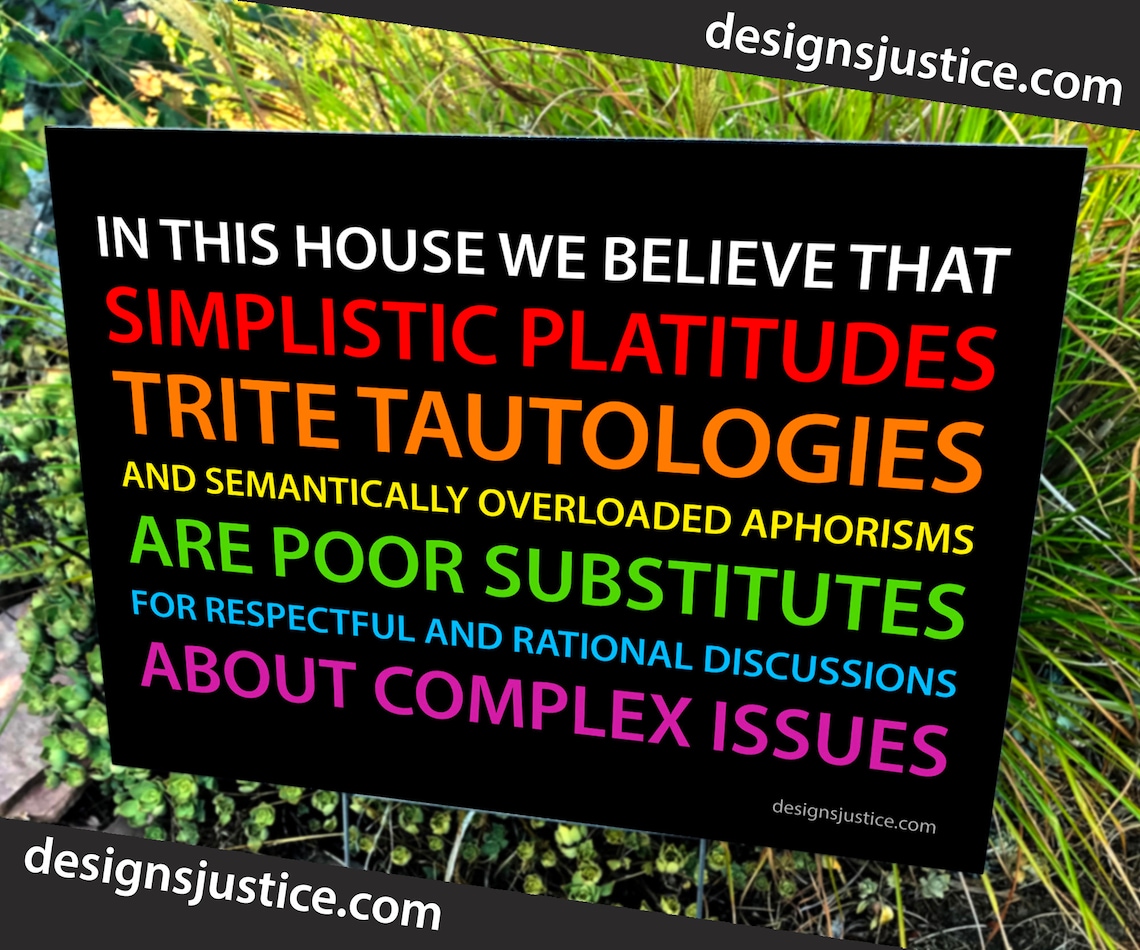 Others you might like.
5 Responses
Leave a comment